Examples, updates, news, and more.
Post by Don on October 19 2014
In my previous post I mentioned why the redeye reducer/remove page is postponed due to further developments for the collage page. Below is a video demonstration of what will be integrated to the collage page soon.
Basically it's a collage maker that allows you to choose a layout or also known as a grid for your images to be collaged based on the number of images you choose to be made into a collage. Per amount, you will be able to choose a layout/grid of how you would like the images to be collaged.

I've made a video demonstration of what it is like. Please keep in mind upon viewing the video: it's a demonstration only. The page is not styled in any special way. What you will see in the video is not what or how it's going to look once it's basically integrated into the main collage page. It will be similar but integrated to the main collage page.
I hope you enjoy the video as much as I'm enjoying putting together this new addition to the collage page!


(Note: The light blue background color you will see in the video where the collaged image will appear is only a background to give contrast and not part of the actual collaged images. I've included the last collaged image from the video in this post below.)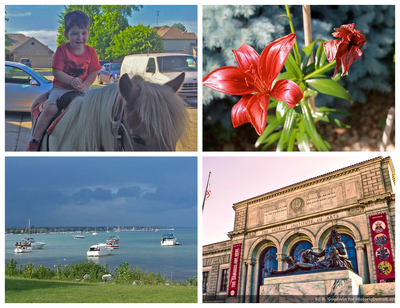 For more go to the blog.
Images created by
EditThis!
To see more scroll left/right. For more go to the blog.
About
This blog contains posts related to the features this site has to offer! Please check often for updates!.
You can search the blog for posts, i.e.: Photo of The Day