Examples, updates, news, and more.
Post by Don on January 28 2017
Ah Facebook... the place where... everyone is a celebrity, model(except You), photographer, Doctor, Priest, Spiritual Guru, Politician, Judge, Spy, etc etc. The place where ultimately opinions are FACT and if you don't agree, being offended and offensive is righteous. 😆
"Facebook.. the platform to be someone you are not." That should be their slogan. 😜
Are you offended by this post? Then you're one of the above and no you're not getting an Amen and/or Like for that! 😈
Effects applied: Text only meme, caption image.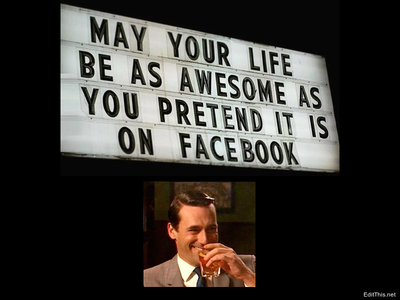 For more go to the blog.
Images created by
EditThis!
To see more scroll left/right. For more go to the blog.
About
This blog contains posts related to the features this site has to offer! Please check often for updates!.
You can search the blog for posts, i.e.: Photo of The Day