Examples, updates, news, and more.
Post by Don on February 21 2017
I'm sure nowadays you'll find more true stuff on the internet than on TV or anywhere else! 😊
Effects applied: Caption style meme. I added text for the bottom as you can see via caption style meme bottom text box. Then hit return several or so times in that text box to make room for the true story image. Saved. Then went to caption and added the true story image to the space created via hitting return.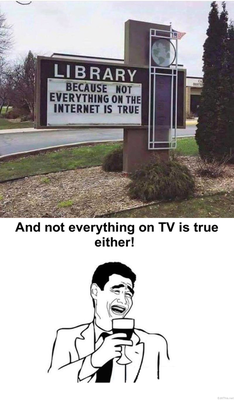 For more go to the blog.
Images created by
EditThis!
To see more scroll left/right. For more go to the blog.
About
This blog contains posts related to the features this site has to offer! Please check often for updates!.
You can search the blog for posts, i.e.: Photo of The Day