Examples, updates, news, and more.
Post by Don on August 15 2017
This is Ava (Aviana). Ava conquered the twisty slide at the park. Be a conqueror like Ava and apply the Ava filter. 😉👍🏼
Besides of naming/making the various known filters like LoFi, Toaster, etc, on the main page, naming/making some of the filters come from life as well, particularly people. Maybe one day you will see YOUR name there. 😊
Effects applied: Ava filter effect, text effects, caption.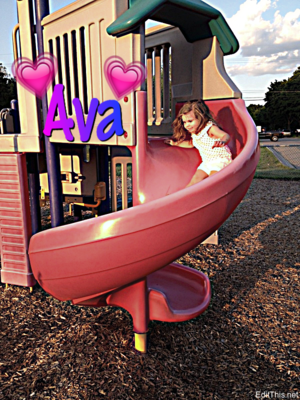 For more go to the blog.
Images created by
EditThis!
To see more scroll left/right. For more go to the blog.
About
This blog contains posts related to the features this site has to offer! Please check often for updates!.
You can search the blog for posts, i.e.: Photo of The Day