Examples, updates, news, and more.
Post by Don on September 3 2018
I can only imagine what it was like in the early days of the US Postal Service: "Sorry your letter is delayed. My horse broke down." 😜
Effects applied: Caption style meme.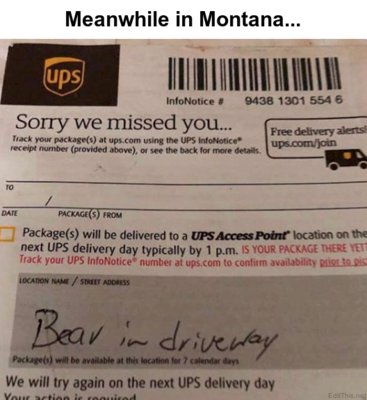 For more go to the blog.
Images created by
EditThis!
To see more scroll left/right. For more go to the blog.
About
This blog contains posts related to the features this site has to offer! Please check often for updates!.
You can search the blog for posts, i.e.: Photo of The Day