Examples, updates, news, and more.
Post by Don on July 23 2017
In a previous post I mentioned I would post later about the colored true story meme image. Here it is. I was just doodling around with the draw page and happened to color the suit purple for the heck of it. After finishing, I realized if I were to just color his hair green, he would be the result below. 😎👍🏼
Effects applied: Draw, Caption, Crop, Pop filter effect.
For more go to the blog.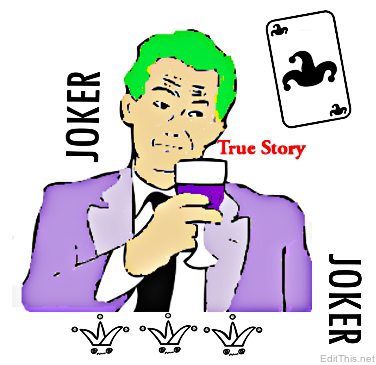 Images created by EditThis!
To see more scroll left/right. For more go to the blog.
About
This blog contains posts related to the features this site has to offer! Please check often for updates!.
You can search the blog for posts, i.e.: Photo of The Day