Examples, updates, news, and more.
Post by Don on August 20 2017
Just an observation I've noticed ever since being on social media. No one is "hating" either but if you think about it, a person is basically showing off their "vices". If you're not associated with the products in a positive light, like even making money from them, don't glorify them. Just my opinion. 😊
Effects applied: Text only meme, caption image.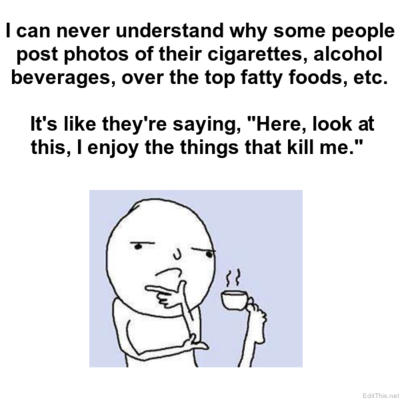 For more go to the blog.
Images created by
EditThis!
To see more scroll left/right. For more go to the blog.
About
This blog contains posts related to the features this site has to offer! Please check often for updates!.
You can search the blog for posts, i.e.: Photo of The Day