Examples, updates, news, and more.
Post by Don on November 24 2017
Yesterday was Thanksgiving in the United States. Obviously that means family gatherings etc. Of course not everyone sees eye to eye with everything. So here's some sound advice from Anne Hathaway for next years Thanksgiving! Happy Thanksgiving! 😉
Effects applied: Caption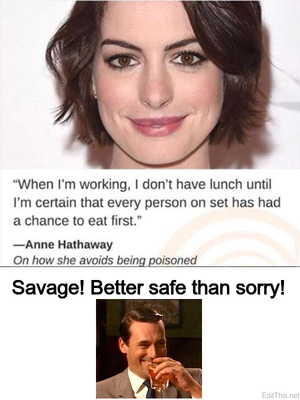 For more go to the blog.
Images created by
EditThis!
To see more scroll left/right. For more go to the blog.
About
This blog contains posts related to the features this site has to offer! Please check often for updates!.
You can search the blog for posts, i.e.: Photo of The Day