Examples, updates, news, and more.
Post by Don on December 22 2017
You ever messaging with someone and then suddenly they stop responding in the middle of convo? Like what the hell happen? UFO abducted you? Had a heart attack? Got ran over by a bus? 😆
Effects applied: Caption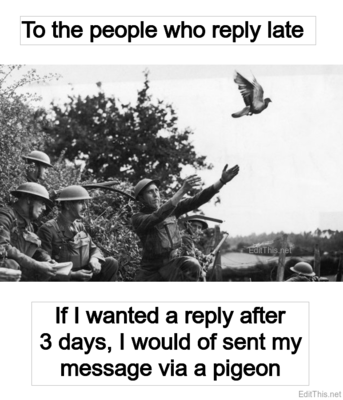 For more go to the blog.
Images created by
EditThis!
To see more scroll left/right. For more go to the blog.
About
This blog contains posts related to the features this site has to offer! Please check often for updates!.
You can search the blog for posts, i.e.: Photo of The Day