Examples, updates, news, and more.
Post by Don on March 11 2018
This is true, however though, inner beauty matters. There are some good looking people who are preceived as "ugly" not because of their looks, but because of their character.
Effects applied: Caption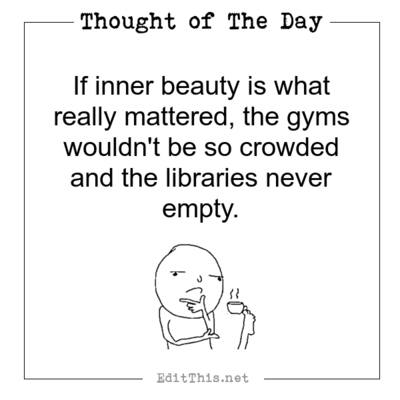 For more go to the blog.
Images created by
EditThis!
To see more scroll left/right. For more go to the blog.
About
This blog contains posts related to the features this site has to offer! Please check often for updates!.
You can search the blog for posts, i.e.: Photo of The Day