Examples, updates, news, and more.
Post by Don on May 29 2018
Yes, this is an actual image of our garden. It has not been edited in any way other than applying the LoFi filter to bring out the rainbow more. After setting up the hose to water the garden, I turn around to see a rainbow. 😊
You know what they say? If you don't have any luck, make your own! 👍🏼🍀
(To see more actual photos I've taken, search Photo of The Day or just click the link: Photo of The Day)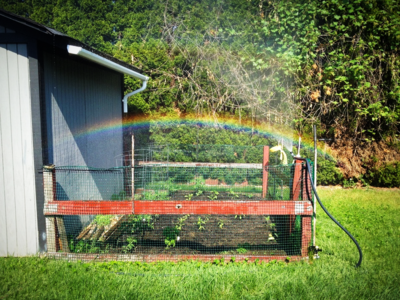 For more go to the blog.
Images created by
EditThis!
To see more scroll left/right. For more go to the blog.
About
This blog contains posts related to the features this site has to offer! Please check often for updates!.
You can search the blog for posts, i.e.: Photo of The Day