Examples, updates, news, and more.
Post by Don on May 31 2018
In the end, it all makes sense. But I can tell you one thing and I am no expert... being and staying mad, upset, anger, hate, jealousy, guilt, etc, does no one any good especially You. Holding onto these emotions is like holding a hot coal in your hand for a while only to see that you've been burn't.
Let it go. 😊
Effects applied: Caption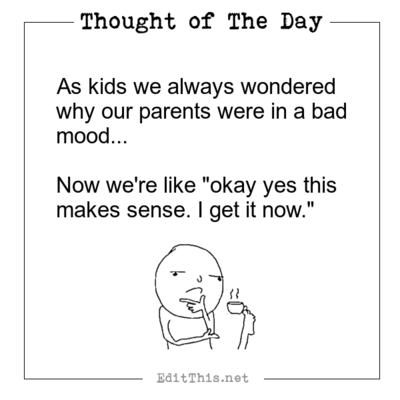 For more go to the blog.
Images created by
EditThis!
To see more scroll left/right. For more go to the blog.
About
This blog contains posts related to the features this site has to offer! Please check often for updates!.
You can search the blog for posts, i.e.: Photo of The Day