Examples, updates, news, and more.
Post by Don on June 14 2018
I can win a life time of free McDonalds and Starbucks, and I'd most likely give it away for free! I'm not kidding! 🎵Don't believe me? Just watch!🎵 Remember this post if I ever do! 😊
To achieve a life time of peace between nations, is better! 👍🏼
Effects applied: Caption
For more go to the blog.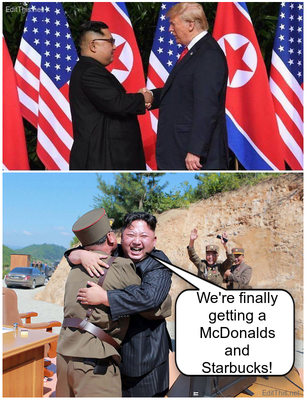 Images created by EditThis!
To see more scroll left/right. For more go to the blog.
About
This blog contains posts related to the features this site has to offer! Please check often for updates!.
You can search the blog for posts, i.e.: Photo of The Day