Examples, updates, news, and more.
Post by Don on September 26 2018
As mentioned before, muscle can only come from one place and one place only. Want to guess where that place is? Here's a hint: ✋🏼
Actual photos of the 2019 Camaro ZL1 taken by me.
Some highlights:
Powered by the LT4 supercharged 6.2L V-8 engine rated at 650 hp.
0-60 mph in 3.5 seconds.
Quarter-mile in 11.4 seconds at 127 mph.
60-0 mph braking in 107 feet.
For more, go to: 2019 Camaro ZL1
I am not affliated with General Motors(GM) but if you see this GM, you're more than welcome to send me a test car of this car and I will gladly review it for you and put it on here and of course YouTube. Just make sure you send it with an extra set of tires. 😉💪🏼
Effects applied: I did a lot. But you get the picture. Got it? 👍🏼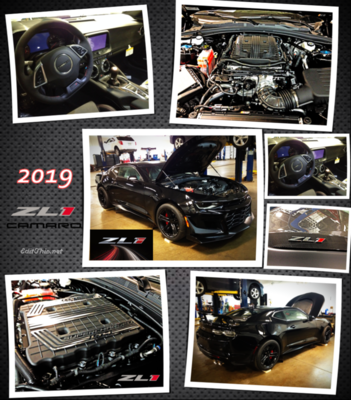 For more go to the blog.
Images created by
EditThis!
To see more scroll left/right. For more go to the blog.
About
This blog contains posts related to the features this site has to offer! Please check often for updates!.
You can search the blog for posts, i.e.: Photo of The Day