Examples, updates, news, and more.
Post by Don on December 4 2018
There are far more greater tragedies to be offended by, believe me folks. To begin, pay attention to some of the YouTube videos your children are watching, music listening to, movies, shows, video games, etc.
No one is offended by the endless rap music/videos, movies like 50 Shades, etc, that sing/portray about objectifying, degrading, demoralizing, abusing, hurting, killing women. But that's none of my business. 😉☕️
All I know is... baby it's cold outside. Really it is! 😊
Effects applied: Meme Maker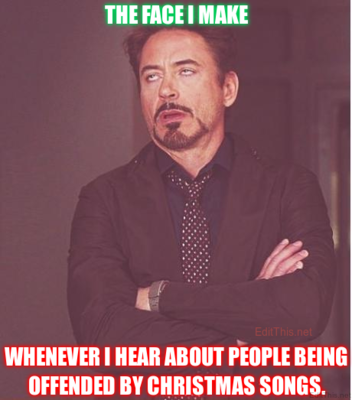 For more go to the blog.
Images created by
EditThis!
To see more scroll left/right. For more go to the blog.
About
This blog contains posts related to the features this site has to offer! Please check often for updates!.
You can search the blog for posts, i.e.: Photo of The Day