Examples, updates, news, and more.
Post by Don on October 5 2013
The image in this post was created using the cropping, captioning and collage features. I first took each image and cropped them. Then captioned each image followed by uploading both images to the collage page setting them side by side resulting in the image below.
As you can see, Riley(my friends' German Shepherd) really likes Uncle Jesse! "You got it dude!"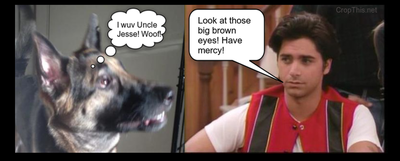 Post by Don on October 4 2013
First post. 👍🏼
Nothing done with this image other than it's an image still of my woman and I from one of my favorite movies, The Dark Knight Rises.😜
If you haven't seen it or either of the other two Batman movies, I highly recommend them! Great trilogy!
Laters baby, I have a city to save! 😎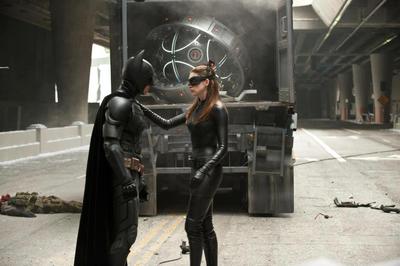 To see more scroll left/right..