Examples, updates, news, and more.
Post by Don on March 14 2017
This is the same flower photo as below but this time instead of isolating the flowers by the color purple, I isolated by green with black and white background for the surrounding leafs etc.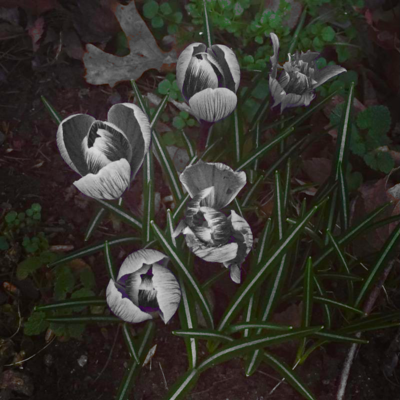 For more go to the blog.
Images created by
EditThis!
To see more scroll left/right. For more go to the blog.
About
This blog contains posts related to the features this site has to offer! Please check often for updates!.
You can search the blog for posts, i.e.: Photo of The Day