Examples, updates, news, and more.
Post by Don on September 14 2016
The "Light."
Is there a hidden esoteric meaning behind the Light? I am not one to say but see this link of what it "could" mean: https://editthis.net/showpost/456/Photo-of-The-Day
Effects applied: Bella effect filter on main page, saved, went to caption image and captioned the text using the Nairobi font.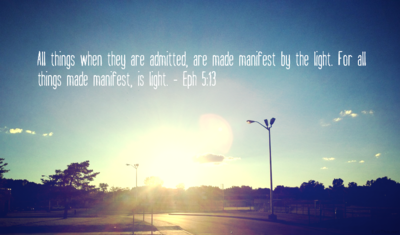 For more go to the blog.
Images created by
EditThis!
To see more scroll left/right. For more go to the blog.
About
This blog contains posts related to the features this site has to offer! Please check often for updates!.
You can search the blog for posts, i.e.: Photo of The Day