Examples, updates, news, and more.
Post by Don on November 2 2018
True story! When I was in school, teacher sex "scandals" or whatever they're called were non existent. Now when I see them today, I'm like.. "Daayyuum! That's a teacher?! 😍 Why she messin' with them young kids? I wish that would of happened to me when I was in school... oh wait..🤔 nevermind." 😜
Times have sure changed.
Effects applied: Made using Caption.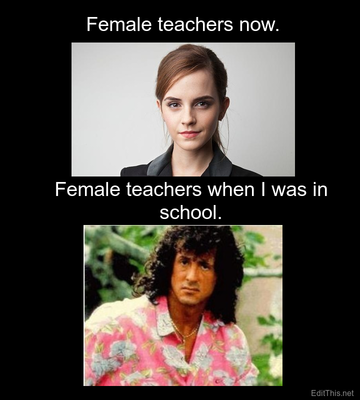 For more go to the blog.
Images created by
EditThis!
To see more scroll left/right. For more go to the blog.
About
This blog contains posts related to the features this site has to offer! Please check often for updates!.
You can search the blog for posts, i.e.: Photo of The Day