Examples, updates, news, and more.
Post by Don on June 22 2014
The collage page has now been updated to automate your collages for you! All you have to do is select from 2 to 6 images and click on the Collage This button and your collage will be automatically created for you! Just save to your device and share your newly created collage with your friends!
You have the option to add rounded cornders to your images, as well as adding shadows to your rounded corners like you see in the image below.
Automate is the default for the collage page now. If you wish to create your collage manually, just uncheck the Automate Collage checkbox and you'll be able to create your coillage manually!
I hope you enjoy the automated collage feature!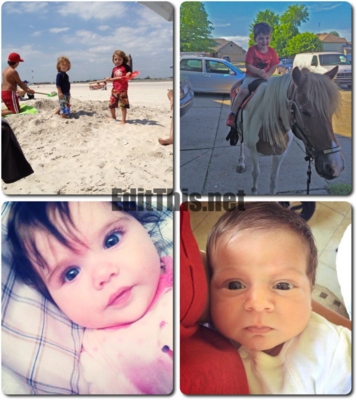 Post by Don on May 22 2014
As mentioned in my previous post about name change, CropThis.net is now EditThis.net!
The reason for the name change is because of the expansion of this website from a simple cropping website to a more featured filled website with many things you can do with your images!
I felt it was the proper change to reflect what this website is now about: Editing images.
The domain CropThis.net is still active and will continue to be but will redirect to EditThis.net.

Post by Don on May 16 2014
Hello!
It's been quiet around here as of late and that is for a reason. There will be an addition to this website soon that will allow you to have your images edited in a way that is very unique to your liking. Please stay tuned for further details when they develop..
In other news, because of the expansion of this website, there is a possibility that there will be a name change... Stay tuned for that as well.

Post by Don on February 27 2014
Facebook nowadays have what they call timeline covers. I personally look at that as your "header" for your Facebook "page." It's like with websites that have "headers" at the top of the webpage. A header is basically something that illustrates for the most part what you're site is about. Usually people put their logo there etc.
Most people just use an image from their collection of image... read more.

Post by Don on February 14 2014
My really good friend Sarah works for The Public Library of Chathams in Chatham New Jersey and yesterday they had a very big snowstorm causing the library to be closed for the day. She also maintains their Facebook page and because of being closed for the day, she needed to let their patrons know how they can still access library services via their website. So, with the help of the "arrows" that are on the caption page where you can add to an image to indicate to something on your image, she was able to make the image you see below to indicate where on the library website people can look for to still use their services while the library is closed for the day.
Normally Sarah uses PhotoShop for such tasks but it wasn't handy at the time being and found using the caption page much more efficient and useful!

Credit: Sarah Skakum, Library of Chathams Facebook page, Library of Chathams website.
To see more scroll left/right..